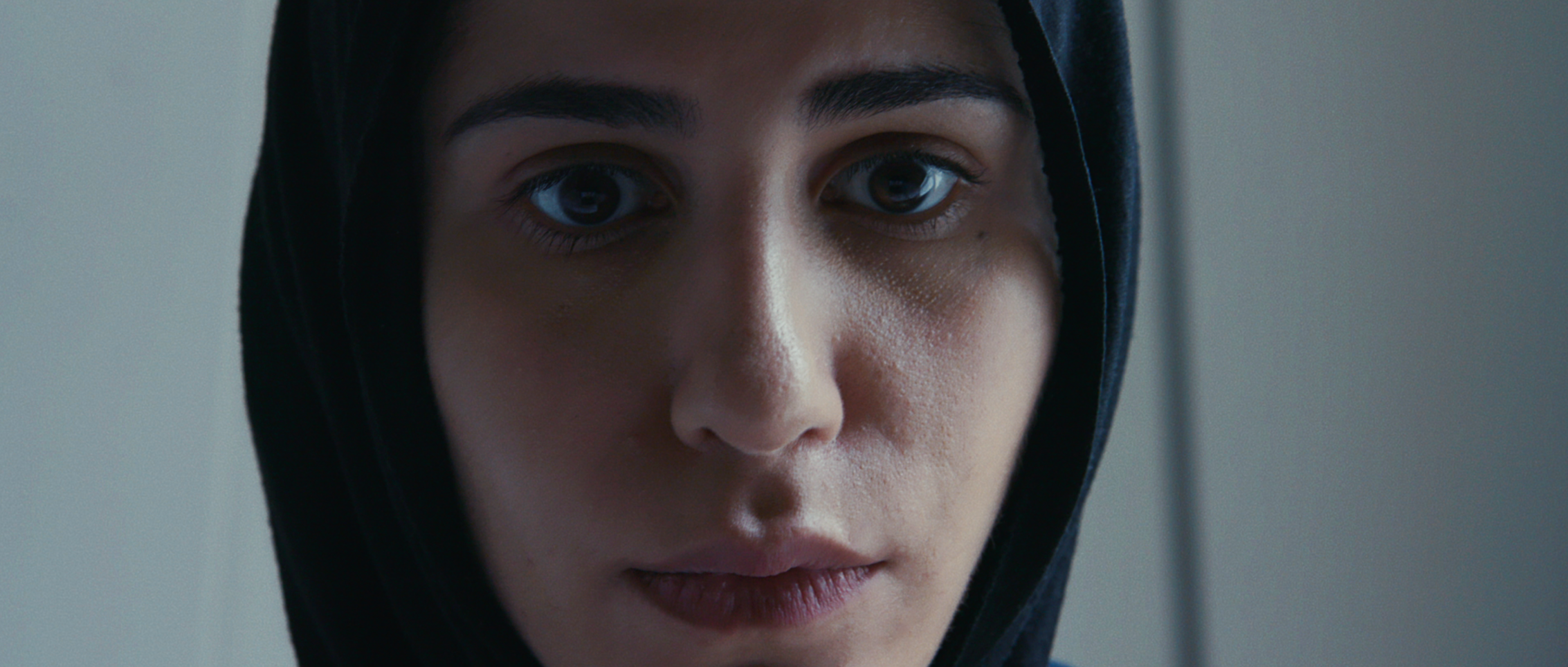 9 mins 24 secs. HD. 2019.
Premiere at a top international film festival in June, announcement in May.
Synopsis
Alja falls in love online with Ebb a self-described jihadi, and longs to visit him. But he insists on setting a series of escalating challenges to prove she's tough enough. When events take a dark turn, it's Alja who questions Ebb's commitment.
Production notes
Writing The Grab was a collaborative process. Deva began writing the screenplay with the help of Shaniaz Hama Ali, the actress who plays Alja, and Jon Conway. Then Mandy Lee, writer, came on board and solidified all our ideas into a viable draft.
The main shoot for The Grab was with Annemarie Lean Vercoe, DoP, Iqbal Elyas, production assistant, and Deva; working with Shaniaz Hama Ali, who plays Alja, Amrou Al-Kadhi who plays Ebb and Adam Lannon who plays The Business Man. Deva continued to shoot the interior and exterior scenes with Shaniaz Hama Ali, Adam Lannon, Marcus Hutton, Nicola Harrison, and Melissa Jean Woodside.
John Minton edited The Grab using Premiere Pro and the picture was colour graded by Matthew Osborne at The Mill in LA. The music was composed by Yazz Ahmed and the sound was mixed by Steve Single.
Cast
Shaniaz Hama Ali – Alja
Amrou Al-Kadhi – Ebb
Adam Lannon – Business Man
Marcus Hutton – Helpful Lukas
Melissa Jean Woodside – Melissa
Crew
Deva Palmier – Director
Mandy Lee – Writer
Katie O'Mahoney – Producer
Annemarie Lean Vercoe and Deva Palmier – Cinematographer
John Minton – Editor
Yazz Ahmed – Music
Steve Single – Sound Re-recording Mixer
Matt Osborne and Thomas Mangham – Colour Grading for The Mill
Liza Kerlin and Colin Oaten – Colour Grading Producer for The Mill
Emily Jones – Casting Director
Iqbal Elyas – Production Assistant